From the WordPress All Users screen, you can add, edit, or remove users as needed.
Adding Users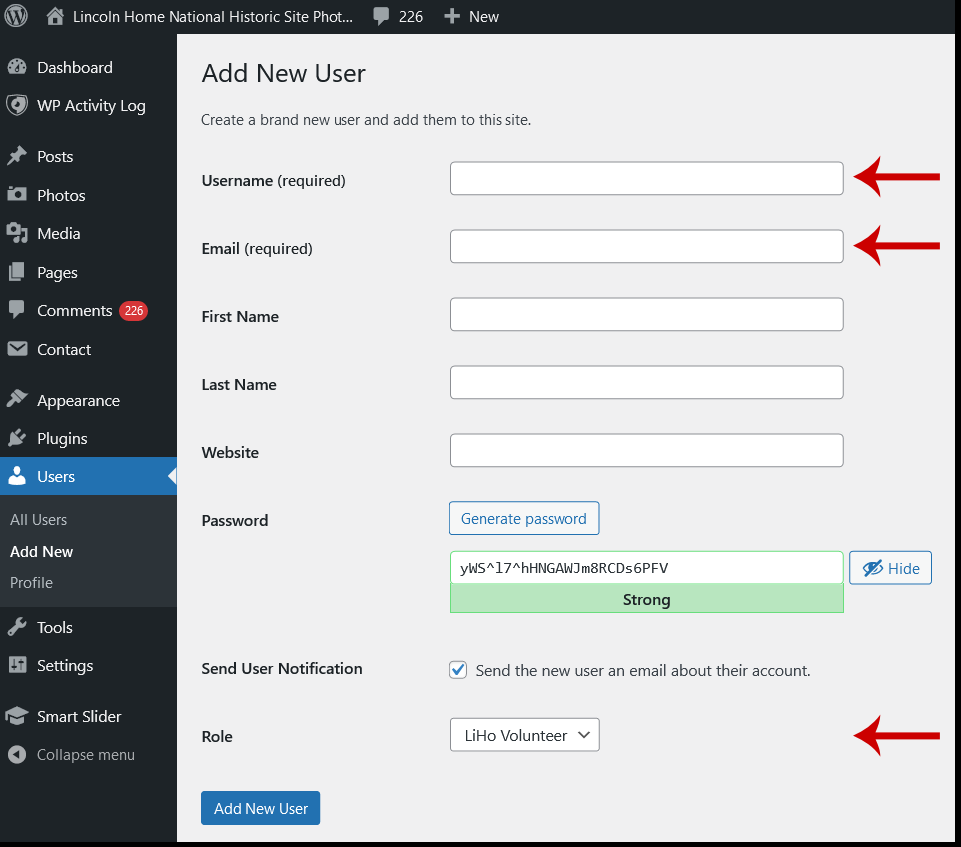 On the left WordPress Admin menu, click on Users -> Add New
Enter Username
Enter Email
Select Role (defaults to LiHo Volunteer)
Click Add New User
No other information is required to add a new User. If selected, the User should get an email about their account.
Removing Users
You can remove a User via the All Users screen.
Removing via All Users screen
Hover over User entry to show Quick links

Click "Delete"
*If the User has authored Photos or Pages, you will be prompted to assign those to a new author before deleting