Logged in users (volunteers or admins) can leave comments on Photos from a front-end Photo edit page (seen when logged in and looking at a photo – e.g., https://lincolnhomephotos.org/photo/b6f41p18/).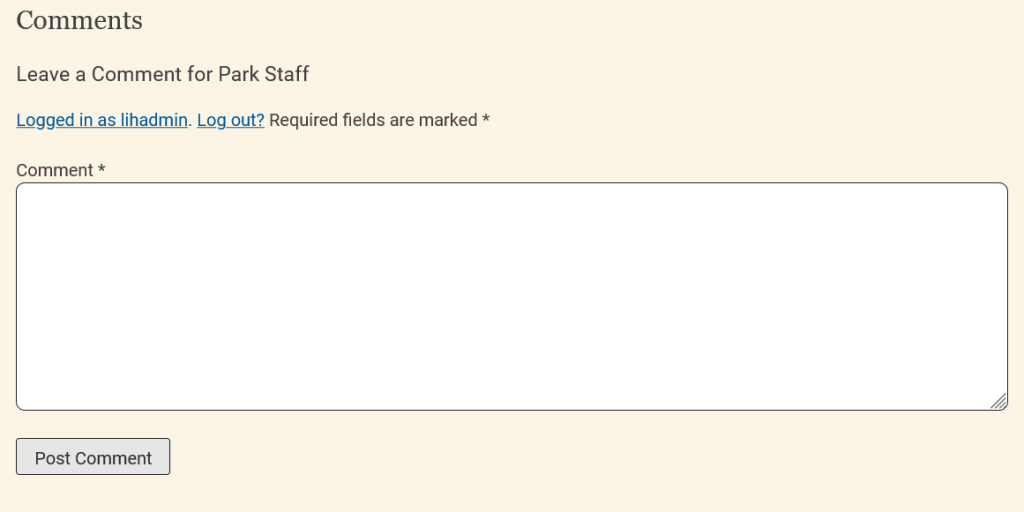 How to See New Comments
In the WordPress Admin backend (must be logged in), you will see a Comments item in the left menu. Click this menu item (or this link) to access all Comments.
From the Comment table, you'll be able to view/email the Commenter, View the Photo, Edit the Photo and see when the Comment was submitted.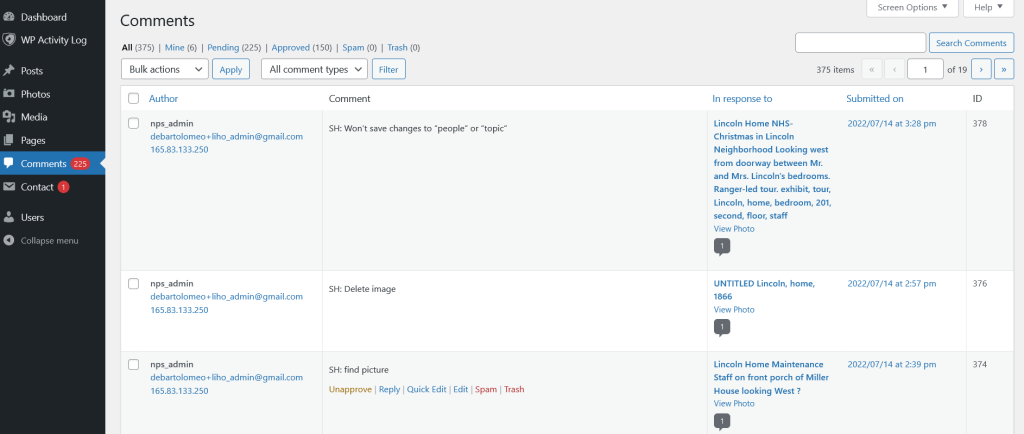 View Comments with Photo (on back-end or front-end)
From the Comments table in WP admin, you can click on the link under "In Response To" to go to the back-end OR front-end version of the Photo, with the comment. You can also go directly to the Comment on the front-end Photo page by clicking the date under "Submitted On".

Email Commenter
From the Comments table, you can email a Commenter directly. You can copy-and-paste the text of the email address below "Author" name, or you can click the email address.