Add, Edit, Remove Collection
See "Adding Metadata Terms" above to add, edit, or remove a new Collection.
Collections page
The Collections page contains all Collections that are not hidden from that page. See image below to hide Collection from this page.
Featured Collections
Featured Collections show on the homepage (will need to be manually edited) and as a lower-page widget on other pages (e.g., Archive pages – see Barn keyword page for example). See image below to feature a collection.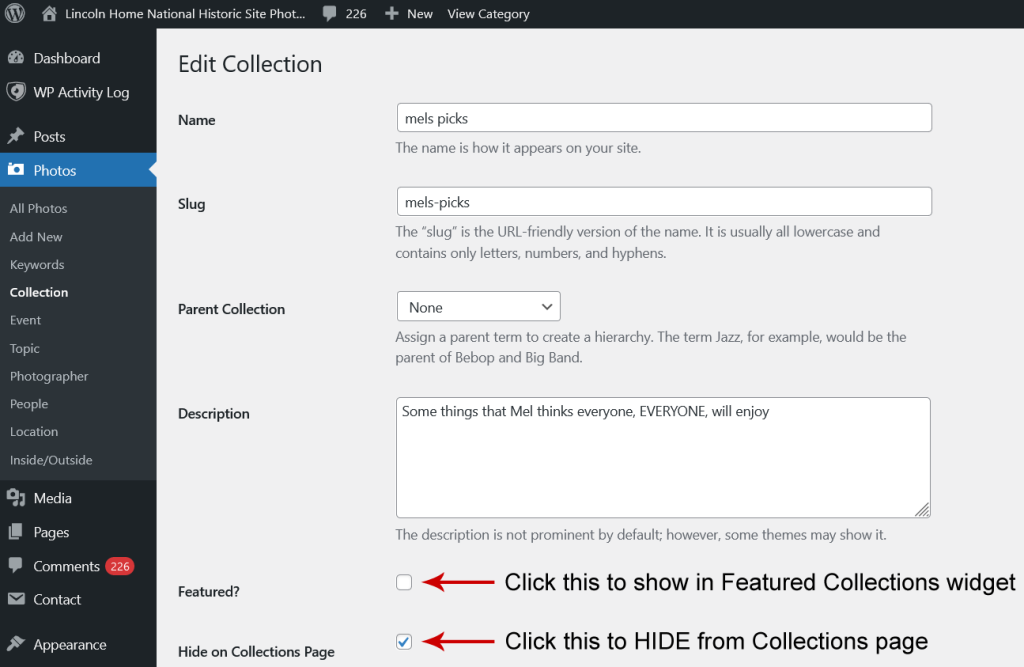 Feature a Collection on the Homepage
There are 2 Featured Collection widgets on the homepage – one is for desktop devices, the other for mobile.